December 26th, 2019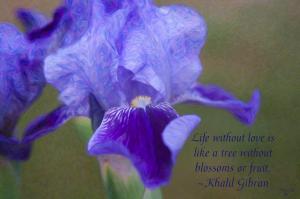 Most people don't realize the value of using art in content marketing and as a result they don't use it very well. Most of the time marketers use cheap stock photos from low budget stock photo sites or from the public domain.

This is perfectly ok if you are creating images that have faded out backgrounds or you are making memes that don't need to be high quality. It can also work out if you have a lot of time to look for the perfect image to use and can comb through hundreds of cheap photos.

This is a great opportunity for artists and photographers to make money with their art and photos. I recommend skipping the standard stock photo sites and to instead set up an art content marketing funnel.

An art content marketing funnel can get high quality art in the hands of businesses who can benefit from original photos to differentiate their brand with. Choose a specialty niche and create content for it. Then get that content in the hands of businesses who can use it.

Art is not just for walls or desktop backgrounds, it can also be used in a variety of content marketing and website design strategies.

In today's blog post I am going to share the nine best ways to use art + photography to make money with your content marketing.

Blog Posts
Vlog Posts
Social Media Posts
Social Media Live Posts
Podcast Graphics
Optimized Graphics for Local SEO + Voice SEO
Public Relations
Online + Offline Advertising
Incorporate into Funnel Strategies
Blog Posts

Photos of specific locations, objects, themes and other unique identifiers are great to support blog posts around those subjects. Smart business owners either curate a specific set of pro's to work with or develop their own style and use a good quality camera or phone camera to take their own photos.

Vlog Posts

Use art and photos to spice up your promo graphics for vlog posts and also inside the video to help make a point or illustrate a concept. Use colors and fonts to convey ideas and enhance the ideas with original graphics.

Social Media Posts

Social media posts are one of the best ways to use original art + photography for content marketing. Create memes, inspirational posts, affirmations and a ton of other original content. Using images you connect with will help your audience connect with you.

Social Media Live Posts

Create an announcement post to gather interest for your next live event online. Use images that are interesting to your followers to catch their attention and leave them wanting more. Use more than one image to create a carousel for a video effect.

Podcast Graphics

Graphics and images that are unique to you and your brand make your podcast stand out in a crowd. Have an artist create an icon set or illustrations specifically for you. Then anytime someone sees them they connect with your podcast.

Optimized Graphics for Local SEO + Voice SEO

Using images that relate to your posts give you the opportunity to use the alt tags to gain extra search engine optimization benefits. The name of the image will give more credibility to the post overall if the words match. Make sure you fully describe the image for maximum effect.

Public Relations

If you need photos of you, your store or products, it is a good idea to work with a professional photographer. Develop relationships with people you know and like so that they will capture the best possible vision of you. Super bonus points if they can also do product photos or flat lays for you.

Online + Offline Advertising:

If you are an offline brand, using the work of local artists and photographers can increase the local vibe and support for your business. Use your content marketing channels to promote the local artists + photographers you work with.

Incorporate into Funnel Strategies

Use your custom art + photography throughout your funnel. It can be incorporated into your lead magnet, landing pages, content pages, social posts, sales pages, desktop and more. Taking the time to craft a unique brand gives you the opportunity to stand out among like products and offers.

Art is not just pretty to look at, it can capture the attention of your prospects and help to differentiate your brand from the competition. It also has the additional benefit of creating relationships with people in other professions.

Many people who are business minded have a difficult time moving into a more creative frame of mind. Working with people who are creative by nature can make this much easier and for many business owners can spark innovative ideas and strategic partnerships.

Therefore it is a good idea to take the time to locate a local artist you admire and see if there is a way to work with them directly rather than endlessly looking through cheap stock photo sites.
November 14th, 2019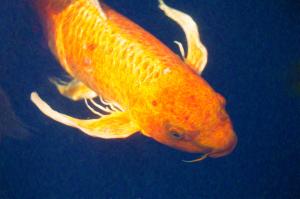 Success is no accident. It is hard work, perseverance, learning, studying, sacrifice and most of all, love of what you are doing or learning to do. ~Pele

Can I get an 'Amen'?
This quote is short, sweet and %100 accurate.

Success comes when we meet it full on. Not half way, not from the couch, not after a few beers, not by watching TV and definitely not by working for something or someone you don't care for.

Sure we can get by with these things. But getting by is not the same thing as being #successful.

I invite you to try an experiment. Go to the most 'successful' people you feel comfortable with and ask them to list the 5 things they feel made them successful.

Are you doing any or all of those things?

I work with clients who come to me because they want to be successful faster and with less 'wasted time'. My blueprints, worksheets, how to's and instructions give them the framework to fast track their success.

BUT! They have to put in the work, stick with the grind, learn, study, sacrifice some couch/tv time and most of all they have to love their biz.

So when I found the quote above, it totally resonated with me. What seems 'easy' now is going to get really hard the longer you wait. What seems hard now will get easier as you do the work and reap the rewards.

Now we get to the work part, and if you have been following my posts this month you will know that I am all about working S.M.A.R.T.E.R. and not harder. So the one piece I will adjust is 'hard work' is 'smart work'.

There is a time and a place for hard work but ultimately I believe you get farther, faster by working smarter.

What do you think?
Is success an accident that happens to a lucky few?

-----------------------------------------------------------------------------------------



About This Project --

I am posting a new photograph each week, and then send a special mail like this one to your inbox. Look for it each Saturday.

The ' Fine Art America ' logo will not appear on your final purchase.

I invite you to view my collection of colorful uplifting photographs and gifts, and bring new light and life to your home and those you love.

I produce and sell art and photography that is designed to promote wellbeing, positive mental health, focus, productivity and spiritual awareness all at the same time!

My partnership with Pixels (Fine Art America) assures each print is produced using my high-resolution original photos, meticulously assembled at a state-of-the-art production facility, and delivered worldwide to your doorstep as a "ready-to-hang" masterpiece with a 30-day money-back guarantee.


You also might like to check out my business website at https://www.zenbiz.boss.com

Thanks for reading, talk with you again real soon.

Omaste

Artworks


Bookmark this address to quickly check new photos https://omaste-witkowski.pixels.com/


If you purchased one of my photographs, I would love to hear from you and thank you personally for your purchase, and to make sure you are pleased with the product and service from Pixels / Fine Art America (replies from you go to my personal inbox, because my newsletter goes to your personal inbox, and I feel like fair is fair).



--

To come back to this blog directly Bookmark: https://omaste-witkowski.pixels.com/myblog.html

To get updates about new photos and blog posts, like this one, straight in your inbox, subscribe to the E-mail newsletter. About three times a week. Unsubscribe at any time.



November 5th, 2019
Running from what is woven into our very existence here on this planet is difficult. If not impossible. It is there, every waking moment as a constant companion.

However, there is the CHOICE to turn around and face it.

Owning our story can be as hard but not nearly as difficult as spending our lives running from it. ~Brene Brown

Face the shadow side, the darkness, the thoughts that wake you up in the middle of the night.

The CHOICES you make during the conscious moments will be the underlying energies that guide you in your subconscious mind.

In today's art, I chose Water and Mystery as the medium to convey Brene Brown's message. Our lives are the surface and our stories are the rocks we flow over time and time again.

The CHOICE is to continue to flow over the same rocks or to choose a different path. The surface tension will indicate the CHOICES we make.

Are your thoughts running smoothly or do they create noise and distress?
May 21st, 2013
For many years now, I have been creating unique images focused on nature and the natural world. I love working with colors, textures and interesting compositions. Visit my new blog/website to see more of my work.
March 15th, 2013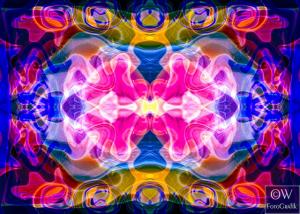 I have discoved a new technique lately that I have been having fun with. It is Reflections.

What I am doing is fairly simple but pretty effective.

Start with a photograph (any digital image) and Photoshop software. You might be able to use other software for this but I am specifically using Photoshop.

1. Open your photograph (or drawing) and duplicate the background layer.
*Always duplicate the background layer and the deselect it so that you don't inadvertently mess up the original layer.
2. Go to the Filters drop down menu and choose the "Liquify" filter.
*This will open a layer window that you will be able to modify the current layer with. Take some time and get to know the way that this filter works. It is really fun and you can just go crazy.
** depending on your computer this might be slow to work with. Start with small modifications and see how it works.
You can continue to work with this layer as long as you want.
Now you have 2 layers, your original and the one that you have just modified.
3. Select the modified layer and copy it.
4. Create a new document by using the File drop down menu and New file. Use the default values and paste the layer you just copied from your original file.
5. Go to the Image drop down menu, Image Rotation, Flip Canvas Horizontal
6. Then Select All, copy and go back to your Starting file
7. Paste the new layer on top of the original layer. Set the layer Opacity to 50%
You will now see a Reflected image. One that has the original layer and the new layer that has been flipped horizontally and is 50% see through.
The fun is in learning how to create the original layer so that when it is reflected back on itself it creates some magic.....

I have posted a photo gallery on Facebook that shows the original image I am starting with as well as the layers I am using to get to the final image shown above.

http://www.facebook.com/media/set/?set=a.169860086499528.1073741825.130519973766873&type=3