The Nine Best Ways To Use Art and Photography In Your Content Marketing Plans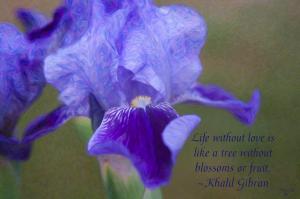 Most people don't realize the value of using art in content marketing and as a result they don't use it very well. Most of the time marketers use cheap stock photos from low budget stock photo sites or from the public domain.

This is perfectly ok if you are creating images that have faded out backgrounds or you are making memes that don't need to be high quality. It can also work out if you have a lot of time to look for the perfect image to use and can comb through hundreds of cheap photos.

This is a great opportunity for artists and photographers to make money with their art and photos. I recommend skipping the standard stock photo sites and to instead set up an art content marketing funnel.

An art content marketing funnel can get high quality art in the hands of businesses who can benefit from original photos to differentiate their brand with. Choose a specialty niche and create content for it. Then get that content in the hands of businesses who can use it.

Art is not just for walls or desktop backgrounds, it can also be used in a variety of content marketing and website design strategies.

In today's blog post I am going to share the nine best ways to use art + photography to make money with your content marketing.

Blog Posts
Vlog Posts
Social Media Posts
Social Media Live Posts
Podcast Graphics
Optimized Graphics for Local SEO + Voice SEO
Public Relations
Online + Offline Advertising
Incorporate into Funnel Strategies
Blog Posts

Photos of specific locations, objects, themes and other unique identifiers are great to support blog posts around those subjects. Smart business owners either curate a specific set of pro's to work with or develop their own style and use a good quality camera or phone camera to take their own photos.

Vlog Posts

Use art and photos to spice up your promo graphics for vlog posts and also inside the video to help make a point or illustrate a concept. Use colors and fonts to convey ideas and enhance the ideas with original graphics.

Social Media Posts

Social media posts are one of the best ways to use original art + photography for content marketing. Create memes, inspirational posts, affirmations and a ton of other original content. Using images you connect with will help your audience connect with you.

Social Media Live Posts

Create an announcement post to gather interest for your next live event online. Use images that are interesting to your followers to catch their attention and leave them wanting more. Use more than one image to create a carousel for a video effect.

Podcast Graphics

Graphics and images that are unique to you and your brand make your podcast stand out in a crowd. Have an artist create an icon set or illustrations specifically for you. Then anytime someone sees them they connect with your podcast.

Optimized Graphics for Local SEO + Voice SEO

Using images that relate to your posts give you the opportunity to use the alt tags to gain extra search engine optimization benefits. The name of the image will give more credibility to the post overall if the words match. Make sure you fully describe the image for maximum effect.

Public Relations

If you need photos of you, your store or products, it is a good idea to work with a professional photographer. Develop relationships with people you know and like so that they will capture the best possible vision of you. Super bonus points if they can also do product photos or flat lays for you.

Online + Offline Advertising:

If you are an offline brand, using the work of local artists and photographers can increase the local vibe and support for your business. Use your content marketing channels to promote the local artists + photographers you work with.

Incorporate into Funnel Strategies

Use your custom art + photography throughout your funnel. It can be incorporated into your lead magnet, landing pages, content pages, social posts, sales pages, desktop and more. Taking the time to craft a unique brand gives you the opportunity to stand out among like products and offers.

Art is not just pretty to look at, it can capture the attention of your prospects and help to differentiate your brand from the competition. It also has the additional benefit of creating relationships with people in other professions.

Many people who are business minded have a difficult time moving into a more creative frame of mind. Working with people who are creative by nature can make this much easier and for many business owners can spark innovative ideas and strategic partnerships.

Therefore it is a good idea to take the time to locate a local artist you admire and see if there is a way to work with them directly rather than endlessly looking through cheap stock photo sites.