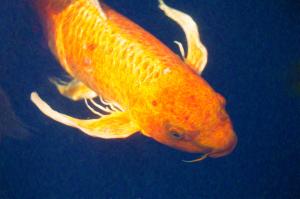 Success is no accident. It is hard work, perseverance, learning, studying, sacrifice and most of all, love of what you are doing or learning to do. ~Pele

Can I get an 'Amen'?
This quote is short, sweet and %100 accurate.

Success comes when we meet it full on. Not half way, not from the couch, not after a few beers, not by watching TV and definitely not by working for something or someone you don't care for.

Sure we can get by with these things. But getting by is not the same thing as being #successful.

I invite you to try an experiment. Go to the most 'successful' people you feel comfortable with and ask them to list the 5 things they feel made them successful.

Are you doing any or all of those things?

I work with clients who come to me because they want to be successful faster and with less 'wasted time'. My blueprints, worksheets, how to's and instructions give them the framework to fast track their success.

BUT! They have to put in the work, stick with the grind, learn, study, sacrifice some couch/tv time and most of all they have to love their biz.

So when I found the quote above, it totally resonated with me. What seems 'easy' now is going to get really hard the longer you wait. What seems hard now will get easier as you do the work and reap the rewards.

Now we get to the work part, and if you have been following my posts this month you will know that I am all about working S.M.A.R.T.E.R. and not harder. So the one piece I will adjust is 'hard work' is 'smart work'.

There is a time and a place for hard work but ultimately I believe you get farther, faster by working smarter.

What do you think?
Is success an accident that happens to a lucky few?

-----------------------------------------------------------------------------------------



About This Project --

I am posting a new photograph each week, and then send a special mail like this one to your inbox. Look for it each Saturday.

The ' Fine Art America ' logo will not appear on your final purchase.

I invite you to view my collection of colorful uplifting photographs and gifts, and bring new light and life to your home and those you love.

I produce and sell art and photography that is designed to promote wellbeing, positive mental health, focus, productivity and spiritual awareness all at the same time!

My partnership with Pixels (Fine Art America) assures each print is produced using my high-resolution original photos, meticulously assembled at a state-of-the-art production facility, and delivered worldwide to your doorstep as a "ready-to-hang" masterpiece with a 30-day money-back guarantee.


You also might like to check out my business website at https://www.zenbiz.boss.com

Thanks for reading, talk with you again real soon.

Omaste

Artworks


Bookmark this address to quickly check new photos https://omaste-witkowski.pixels.com/


If you purchased one of my photographs, I would love to hear from you and thank you personally for your purchase, and to make sure you are pleased with the product and service from Pixels / Fine Art America (replies from you go to my personal inbox, because my newsletter goes to your personal inbox, and I feel like fair is fair).



--

To come back to this blog directly Bookmark: https://omaste-witkowski.pixels.com/myblog.html

To get updates about new photos and blog posts, like this one, straight in your inbox, subscribe to the E-mail newsletter. About three times a week. Unsubscribe at any time.